Estate Planning Checklist: What to Consider Before You Start
July 15, 2022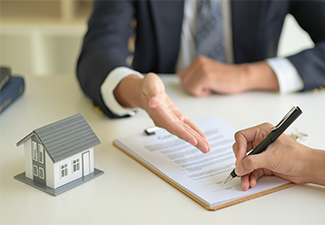 There is something satisfying about checking items off a list. That list can be extremely helpful when tackling something that has multiple moving parts, such as creating an estate plan.
You can sit down and begin working with an experienced estate planning attorney right away. However, if you have had the opportunity to think about some key considerations before you do, the process may go more smoothly. James P. Peterson can help you know what to expect.
James J. Peterson Attorney at Law has been working with individuals and families on their estate plans for more than 30 years in San Antonio, Boerne, and New Braunfels, Texas. Before you begin your estate plan, here are a few considerations you can check off the list as you give them some thought.
What Is Estate Planning?
Before you begin, you should understand what estate planning is, because it is much more than drafting a will. Depending on your unique circumstances, estate planning can involve trusts, powers of attorney, advance healthcare directives, special needs planning, and more.
Estate planning is a process that can and should be revisited as things change in your life. During the process, you create and execute legal documents that express your wishes regarding your medical care and management of your assets while you are alive and the distribution of your estate when you die.
What Should I Consider Before I Draft an Estate Plan?
What to consider before you start your estate plan is a broad list. That list will help you focus on what is involved in drafting an estate plan with the help of an estate planning attorney. Answering these questions will help get you off to a solid start.
What Do I Want My Estate Plan to Do for Me?
Think about the goals you want your estate plan to accomplish. Do you want to direct payment of your debts and distribution of your assets upon death? Do you want to name a guardian for a minor child? Do you want to express your wishes regarding lifesaving and end-of-life care if you are unable to speak for yourself? Do you want to transfer assets into a trust? What do you want to happen to your body when you die? Whatever your goals, you will need the right estate planning documents to achieve them.
Who Do I Want to Benefit From My Estate?
There are heirs and there are beneficiaries, and they are not the same thing. Heirs are those people, including spouses, children, parents, and siblings, who are entitled to benefit from your estate by merit of their blood or marital relationship with you. If you die without a will, these are the people who will inherit your assets under the laws of intestate succession.
Beneficiaries, on the other hand, are those individuals and organizations you choose to benefit from your estate. The only way to ensure those you want to benefit do so is to craft a solid estate plan.
What Are My Assets and Debts?
Begin by compiling a list of all current personal and business assets. Of course, these will change over time, and your estate plan should be updated when those changes are significant. Note any assets that may be tied to someone, such as business assets subject to a partnership agreement. Your estate planning attorney will need to review any such agreements to advise you on your estate plan. Also, as you look at your list of assets, think about who you want to benefit from them when you die.
You need to note your debts as well, particularly those secured by assets or those that may be liquidated to pay debts if a creditor files a claim against your estate. There are options for repayment of debts that can be addressed in your estate plan.
Who Do I Want Making Decisions for Me if I Can't?
To answer this question, you need to put thought into who you trust to make financial, legal, and healthcare decisions for you if you are incapacitated or when you die. With an estate plan, you have the opportunity to choose. Otherwise, the court will do it for you.
If you have a will, you will name a personal representative to administer your estate when you die. If you have an advance healthcare directive, you will name a durable power of attorney for healthcare to speak for you when you cannot speak for yourself. If you become incapacitated, you will want the person you name in a durable power of attorney to manage your financial and/or legal affairs. If you establish a trust, you will want to name the successor trustee who assumes management responsibilities when you die or if you no longer want to serve as trustee.
Estate Planning Guidance You Can Trust
You will have many decisions to make when creating an estate plan. Estate planning attorney James P. Peterson will make sure you ask the right questions and offer the guidance you need to make them.
If you are ready to build an estate plan, call James P. Peterson Attorney at Law in San Antonio, Texas, now to schedule a consultation. Let him help you check estate planning off your list.