Estate Planning for Young Adults
June 29, 2022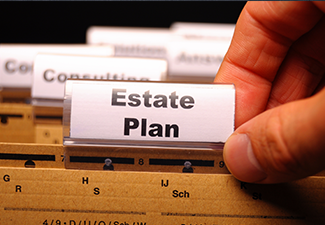 Planning for your future is something that everyone should take seriously no matter what age they are. However, many young people can fall into the trap of putting off legal planning until they're "older." But, is this really wise? Even young adults can and should have an estate in place, but they may be unsure of where to start or why it's even necessary.
If you have questions about estate planning for young adults and are in the San Antonio, Texas, area including Boerne and New Braunfels, call James P. Peterson Attorney at Law. He can help you understand the reasons a young adult should have an estate plan and how to go about setting one up.
At What Age Should One
Consider Having an Estate Plan?
Most people wait until late adulthood to start planning for their future, but this is often shortsighted and has the potential to cause considerable problems. So, at what age should you think about estate planning? There's no set answer to this, but the earlier the better. Ideally, you'll start when you turn 18 since at this age you're legally considered an adult and your parents are no longer in a position to make decisions for you. Another good time to start is after you graduate college and begin your career since many young people start acquiring assets and savings at this time.
Why Should a Young Adult Have an Estate Plan?
Estate planning for young people tends to be much simpler and straightforward since they typically have fewer assets and no children. By getting a basic plan in place now, you can continue to build upon it as you age and as your life becomes more complex. It's much easier (and cheaper) to make simple additions or amendments to an existing plan than it is to start from scratch.
There are other important reasons young people should have an estate plan, including asset protection, assigning powers of attorney, or taking care of children. Young adults often have more assets than they think, including cars, savings, inheritances, family heirlooms, or jewelry. Just because something doesn't have a high monetary value doesn't mean it lacks personal importance to you.
An estate plan can also lay out your wishes for medical and end-of-life care should you become incapacitated or die unexpectedly. Lastly, if you do have children, you need a plan in place to ensure they're looked after.
Important Elements of a Young Adult's Estate Plan
What should a young adult's estate plan include? The answer depends on your specific needs and goals, but there are a few documents everyone should consider including. The first is a basic will in which you can indicate who your beneficiaries will be for specific assets, assign a guardian for any minor children, and most importantly, assign an executor.
You should also include an advance healthcare directive as well as a medical power of attorney, and an HIPPA Authorization These documents will outline your wishes for healthcare in the event that you're unable to communicate on your own. This could include whether to use life-saving treatments, who has access to your medical records, what medications or procedures you want to receive, and who you want to make healthcare decisions on your behalf.
Lastly, you'll want to assign a financial power of attorney. This person will be able to make financial decisions on your behalf, pay bills, and will have access to all your financial accounts.
Getting the Legal Guidance You Need
It's never too early or too late to start thinking about your future. If you're interested in speaking with an estate planning attorney in San Antonio, Texas, but aren't sure where to start, reach out to James P. Peterson Attorney at Law.