Is Adoption an Option for Unmarried Individuals?
June 8, 2023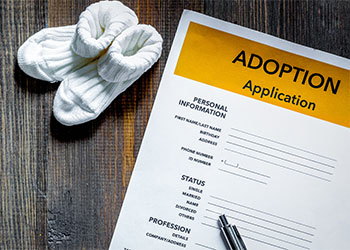 Adoption can be a rewarding experience, but there are many misconceptions surrounding the process in Texas. One of them is that adoption is not an option for unmarried individuals.
Knowing the requirements for adoption in Texas is essential in preparing you for this life-changing event. Consider speaking with James P. Peterson if you are wanting to adopt but are not sure if you meet the requirements for adoption. James P. Peterson Attorney at Law serves clients in San Antonio, Texas, as well as New Braunfels and Boerne.
Requirements for Adoption
Adoption is a beautiful way to grow your family, and understanding the adoption requirements in Texas can help you in your preparation.
Marital Requirements
Unlike some other states, Texas does not have laws that would prohibit unmarried individuals from adopting. That being said, certain other adoption professionals impose a marriage requirement, especially for private newborn adoptions. There is typically no requirement to be married for foster care and domestic adoption. As for international adoptions, marital requirements depend on the country.
Stable Health (Emotional, Physical, and Mental)
The adoptive parent(s) must show that they are in good health to provide proper care for the child. If an adoptive parent(s) has a pre-existing medical condition, the licensed evaluator may request a medical statement that confirms he/she is healthy enough to take care of the child.
Clean Criminal History
Adoptive parents must pass a criminal child protective service background checks. The licensed evaluator will initiate this check, and it will include federal and state record evaluations. Any convictions for child abuse, neglect, or violent felony crimes may result in automatic disqualification for adoption. Every case is different, so contact your attorney. If you were convicted of a non-violent felony, whether you are allowed to adopt will be determined by the court and the licensed evaluator on a case-by-case basis. Your attorney can usually tell you ahead of time if their is any question of rejection.
Financial Requirements
Adoptive parents must have the financial resources to provide a stable and consistent life for the child. The licensed evaluator will verify your employment status and financial situation to ensure you can afford the costs of adoption, including the legal fees, home study fees, and foster care maintenance fees. This information will be reviewed during your home study evaluation to ensure that you have adequate financial resources to adopt a child and provide them with a stable environment.
Residency Requirements
To adopt in Texas, you must be a resident of the state. The residency requirement involves living in Texas with the child for at least six months before the adoption process is complete. The residency requirement applies to both married couples and single individuals.
Adopting Can Be Complicated. Get Careful Support Today.
By knowing the requirements for adoption, you can prepare yourself adequately before starting the adoption process. The adoption process can be a complicated and stressful experience. Working with an adoption attorney can greatly simplify this process by ensuring that you have the legal support, guidance, and advocacy needed for successful adoption. Call James P. Peterson Attorney at Law to get the support you need.