What Do I Do With My Parent's Trust When They Die?
April 19, 2023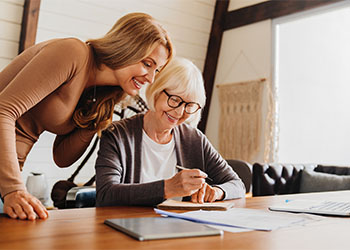 Losing a loved one is always difficult and heartbreaking, and handling the legal and financial aspects of their passing only adds to the stress. If your parent left behind a trust, you may feel uncertain about what to do next. If you are taking over as a trustee, you have a number of responsibilities.
If you want to know how the trust will be administered and what steps you need to take to move forward with it, contact James P. Peterson Attorney at Law. Their San Antonio estate planning attorney can help you figure out what to do with your parent's trust after they pass. James P. Peterson also serves Texas clients in New Braunfels and Boerne. All Texans are welcome.
Taking Over as a Trustee
The first step in managing your parent's trust is taking over as a trustee. This involves taking on the responsibilities outlined in the trust document. Depending on your parent's wishes, you may have to pay bills, make investments, and distribute assets to beneficiaries. You will also need to keep detailed records of all transactions and communications regarding the trust.
After your parent's death, you will need to initiate the trust administration process. The timeline for this varies depending on the terms of the trust and how quickly you are able to gather all of the necessary information. Typically, you will need to wait for a certain amount of time after your parent's death before beginning the administration process.
Trust Administration in Texas
Trust administration is a legal process that involves administering the assets of a trust after the death of the trustor. If your parent's trust was created in Texas, then it will be governed by Texas law.
There are two key positions when it comes to managing a deceased person's estate: executor and trustee. An executor is appointed by the court to manage a deceased person's estate. A trustee manages a trust, which is a legal arrangement that allows the grantor to control how their assets are distributed after death. When an estate has been managed correctly, all the assets will be in the trust, and no will, will need to be probated.
As a trustee, you have specific responsibilities that you must fulfill. Here are seven key tasks that every trustee should be aware of:
reviewing the trust document and understanding your obligations as a trustee;
gathering all of the trust assets and making an inventory;
paying taxes, debts, and bills;
managing investments and making distributions to beneficiaries;
keeping accurate records of all trust-related activities;
communicating with beneficiaries and keeping them informed about the status of the trust; and
terminating the trust when all obligations have been fulfilled.
By understanding the basics of trust administration, you will be better equipped to manage the process smoothly and ensure that you honor your parent's wishes.
What to Do About Your Parent's Debts
When your parent passes away, you will need to determine whether they had any outstanding debts. If they did, then it's important to pay off these debts first before distributing the assets from the trust. These debts may include mortgages, medical bills, or credit card bills. You can pay off these debts using the assets present in the trust. If the trust does not have enough assets to pay off the debts, then the debts may need to be settled by selling off some of the assets or through other means. If for some reason there is a need to probate the will, then you would not pay credit card bills until told to do so on the advise of your lawyer.
Get the Support of an Empathetic Attorney
Dealing with a parent's trust after their death can be complicated and challenging. You will want to get the support of an experienced attorney to guide you through the process. James P. Peterson Attorney at Law can help you navigate the legal complexities of trust administration, and help you avoid costly mistakes. Schedule a free strategy session with James P. Peterson by reaching out to his office today.